SIDING INSTALLATION
RESIDENTIAL SIDING
COMPLETE RESIDENTIAL SIDING SERVICES
Made from wood, vinyl, or other material, siding protects your home from the elements and provides a moisture barrier to keep it free from water damage. Count on New Star Construction Services Inc to offer vinyl siding replacement and repair services in the Kansas City metro area!
Johnson County, KS | Miami County, KS | Leavenworth County, KS | Wyandotte County, KS | Douglas County, KS | Jackson County, MO
LONG-LASTING SIDING PRODUCTS
Specializing in HardiePlank and vinyl siding replacement, we can help you add value, beauty, and protection to your residential property. You can come to us for a variety of long-lasting siding options, including cedar, fiber-cement, vinyl, and horizontal or vertical boards.
Contact us today for a FREE estimate on siding repair or replacement services! If we miss your call for any reason, we will call you back within 30 minutes.
WE USE NOTHING BUT QUALITY PRODUCTS.
CertainTeed
LP SmartSide
Ply Gem
VARIFORM by Ply Gem
SIGNS THAT YOU NEED NEW SIDING
You should inspect your home's siding every few months to check for any major changes or issues. Some signs you may need new siding include:
Warped, cracked, bubbled siding
Holes or major fading in your siding
Siding constantly needs to be repainted
An increase in your heating or cooling bills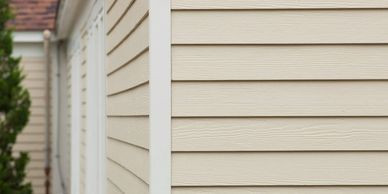 Here at New Star, we pride ourselves on our 25 years of service to the Kansas City Metro Area – and that we still see the homes that we have sided many years ago lasting well into the future. So contact us for a professional siding job that lasts you and your family for years to come as well.
Johnson County, KS | Miami County, KS | Leavenworth County, KS | Wyandotte County, KS | Douglas County, KS | Jackson County, MO