SEAMLESS GUTTER INSTALLATION
RESIDENTIAL SERVICE
GUTTER INSTALLATION SERVICES NEAR ME
Rain falls down on your roofline and over the sides, making your gutters essential for preventing water from entering your home. Don't let water damage your siding or enter the sides of your home or attic – call on New Star Construction Services Inc for seamless gutter installation, replacement, repairs, and protection.
Johnson County, KS | Miami County, KS | Leavenworth County, KS | Wyandotte County, KS | Douglas County, KS | Jackson County, MO
We provide seamless gutter installations with gutter guards or screens to ensure your gutters protect the outside of your home, boost your curb appeal, and match your home's siding. Count on us for leaf guards, downspouts, and other accessories, as well.
Contact our locally owned and operated company today for a FREE estimate on the affordable gutter services you're looking for!
WE UTILIZE THE BEST AND LATEST IN GUTTER SYSTEMS TO ENSURE YOUR PROTECTION
Spectra Gutter System
Wilco Gutter Supply
THE GUTTER INSTALLATION PROCESS
Estimate the amount of material necessary for your gutter installation.
Determine whether there is rot along the fascia board after removal and install a fascia plate or cover if needed.
Our specialized machine provides smooth cuts to your new seamless gutter system.
Add a gutter-seam sealant on sections requiring an end cap to prevent leaks.
Add hidden fasteners into the gutter run before screwing the gutter into the fascia.
Use a power drill to attach the fascia to the downspout outlet.
Attach the downspout and elbow at the end of the gutter installation process.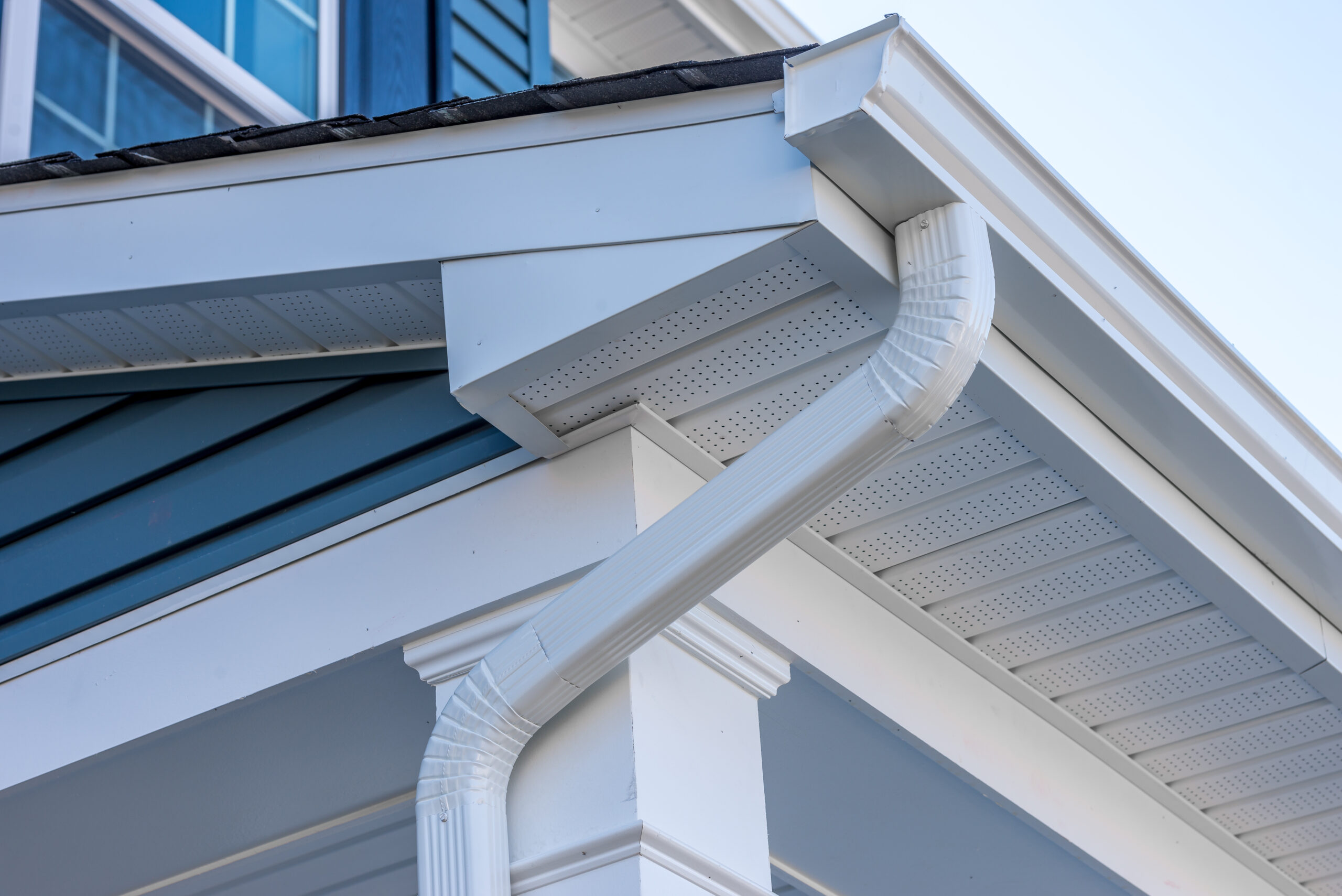 Johnson County, KS | Miami County, KS | Leavenworth County, KS | Wyandotte County, KS | Douglas County, KS | Jackson County, MO