Jackson County Roofing Contractor
RESIDENTIAL ROOF REPAIRS & REPLACEMENT
Contact us for a free estimate if you're looking for a reputable Jackson County roof contractor. New Star Construction Services has been providing exceptional service to residents in Jackson County, MO, for over 25 years. Our experienced roofers are here to provide quality residential roofing services that include installation, repairs, and storm damage repair. We also do siding installation and repairs, exterior painting, gutter cleaning and installation, and window installations.
We specialize in
Asphalt shingle roofs
Wood shakes roofs
Tile roofs
Flat roofs
Your home is an important asset and should be protected from the elements—and that's where New Star Construction Services comes in! Our team is always punctual with every job, no matter how big or small.
We will always work around your schedule, and we also provide 24/7 emergency roof repair services. Our great communication and quality craftsmanship mean you always know what's going on and that the job will be done right—the first time!
Call 913-397-0565 to consult a reliable Jackson County roofing contractor or get a free estimate.
COMPLETE RESIDENTIAL ROOFING SERVICES
From new roofs to re-roofs and emergency repairs, there's no job too big or small for us. New Star Construction Services provides Jackson County homeowners with complete residential roofing solutions.
Roof Inspections
A roof inspection involves thoroughly examining the roof to identify any issues or areas of concern. This can be helpful for identifying problems before they become major issues and can also be useful when buying or selling a home.
Roof Repairs
Get our honestly-priced roof repairs to address damaged or missing shingles, leaks, flashing problems, or other repairs.
Roof Replacements
If a roof is beyond repair or has reached the end of its lifespan, a full roof replacement may be necessary. We will remove the old roof and install a new one.
Roof Maintenance
Regular roof maintenance services, such as cleaning gutters and downspouts, removing debris, and applying a protective coating, can help extend a roof's lifespan and prevent issues from escalating.
Roof Installation
Contact us to install a roof on new construction or a building that has not previously had a roof.
Siding Installation and Repairs
Siding is a protective outer covering for the exterior walls of a building. Get in touch to install new siding on a building or address issues such as damage or deterioration.
Residential and Commercial Exterior Painting
Exterior painting involves applying a new coat of paint to the exterior of a building to improve its appearance and protect it from the elements.
Gutters Installation and Repairs
Gutters are an important part of a building's drainage system, helping to channel rainwater away from the foundation. Call us if you need to install new gutters or fix issues like clogs or leaks.
Windows Installations
Window installation involves installing new windows in a building. This can be necessary for a variety of reasons, including to improve the energy efficiency of the building or to replace old or damaged windows.
Residential Roof Installations and Replacements in Jackson County
If you require a residential roof installation for a new construction project, we encourage you to contact us to learn more about how we can help. Our team is ready to answer any questions and provide you with the exceptional service you deserve.
When you choose us for your residential roof installation, you can expect:
A thorough consultation and assessment of your needs: We will work with you to understand your specific roofing needs and preferences and help you choose the best roofing material for your home.
A detailed estimate of the cost and timeline for the project: We will provide you with a clear and accurate estimate of the cost of the project, as well as a timeline for completion.
Expert installation: Our team of certified professionals has the experience and knowledge to ensure that your new roof is installed correctly and to the highest standards.
Quality materials: We use only the highest-quality roofing materials to ensure that your new roof is durable and long-lasting.
Exceptional customer service: From start to finish, we are dedicated to providing excellent customer service and ensuring that you are fully satisfied with our work.
If your roof is beyond repair or has reached the end of its lifespan, our team of experienced professionals can help you choose the best roofing material and provide a seamless, hassle-free replacement process.
WE USE NOTHING BUT QUALITY PRODUCTS.
CertainTeed
GAF
TAMKO ROOFING PRODUCTS
EverGuard
Malarkey Roofing Products
VERSICO ROOFING SYSTEMS'
metal sales
SIGNS THAT YOU NEED A NEW ROOF
Age:

If your roof is over 20 years old, it may be nearing the end of its lifespan and may need to be replaced.

Curling or buckling shingles:

If you notice that your shingles are curling or buckling, it could be a sign of damage or wear and may need to be replaced.

Missing shingles:

If you notice missing shingles on your roof, it could be a sign of wear and may need to be replaced.

Sagging:

If you notice that your roof is sagging, it could be a sign of structural damage and may need to be replaced.

Leaks:

If you notice water stains on your ceiling or walls, it could signify leaks in your roof. It may need to be replaced if the damage is persistent.

Granules in the gutter:

If you notice a large number of granules from your shingles in the gutter, it could be a sign of wear and may need to be replaced.

Excessive algae growth:

If you notice excessive algae growth on your roof, it could be a sign of wear and may need to be replaced.
If you notice any of these signs, it's important to have our professional roofers assess your roof to determine if it needs to be repaired or replaced. Don't worry; we're not out to push services you don't need.
We offer a wide range of residential roof repair services to help homeowners maintain the integrity and effectiveness of their roofs. From patching small areas of damage to repairing leaks and replacing damaged shingles, our team of experienced Jackson County roofers has the skills and expertise to address any issues your roof may be experiencing.
Common residential roof repair services in Jackson County, MO
Missing or damaged shingles: Shingles can become damaged or go missing due to storms, wind, or other causes. Replacing missing or damaged shingles is an important repair to prevent leaks and further damage to the roof.
Leaks: Leaks can occur due to missing or damaged shingles, flashing, or other issues. It is important to fix leaks as soon as possible to prevent damage to the roof and the interior of the home.
Damaged flashing: Flashing is a thin strip of metal or other material used to seal the joints between the roof and other structures, such as chimneys and skylights. Damaged flashing can allow water to leak into the home, so it is important to repair or replace it as needed.
Clogged gutters: Gutters play a crucial role in directing water off the roof and away from the foundation of the home. If gutters become clogged, they can cause water to back up and damage the roof and other parts of the home. Cleaning out the gutters and making any necessary repairs can help prevent damage.
Skylight repairs: Skylights are a popular feature in many homes, but they can also be a source of leaks if not properly sealed or maintained. If you have a leaking skylight, it is important to have it repaired as soon as possible to prevent further damage.
Fascia and soffit repairs: The fascia and soffit are horizontal and vertical boards that run along the roof's edge and under the eaves. These components can become damaged or degraded due to weather or age, leading to leaks or other problems.
Roof coating: In some cases, applying a roof coating can be a cost-effective way to repair and protect your roof. Roof coatings are a liquid or spray-on product that is applied to the surface of the roof to create a waterproof barrier. You can use them to repair small leaks, protect against UV damage, and extend the roof's life.
WE USE NOTHING BUT QUALITY PRODUCTS.
CertainTeed
GAF
TAMKO ROOFING PRODUCTS
EverGuard
Malarkey Roofing Products
VERSICO ROOFING SYSTEMS'
metal sales
Call 913-397-0565 to contact a reliable Jackson County Roofing Contractor
Give us a call today to discuss your project and get a free estimate. If you are looking for a reliable, experienced roofing contractor in Jackson County MO, look no further than New Star Construction Services!
Roof Maintenance in Jackson County
New star Construction Services provides long-lasting roof maintenance services that can help you extend the life of your roof and keep it in optimal condition. Our team is highly trained and certified to provide superior roof maintenance services that will help protect your home and keep it looking beautiful.
Our local roofers will inspect your roof for signs of damage, replace missing shingles or tiles, apply protective sealants to stop leaks from forming, and make other repairs as needed.
We also provide regular maintenance services to keep your roof healthy and in top condition, such as:
Cleaning gutters and downspouts of debris
Removing overhanging tree branches
Checking open valley metal for rust
Examining caulk and sealants
Making sure flashings are watertight
Contact us today to learn more about how we can help you with all your roof maintenance needs.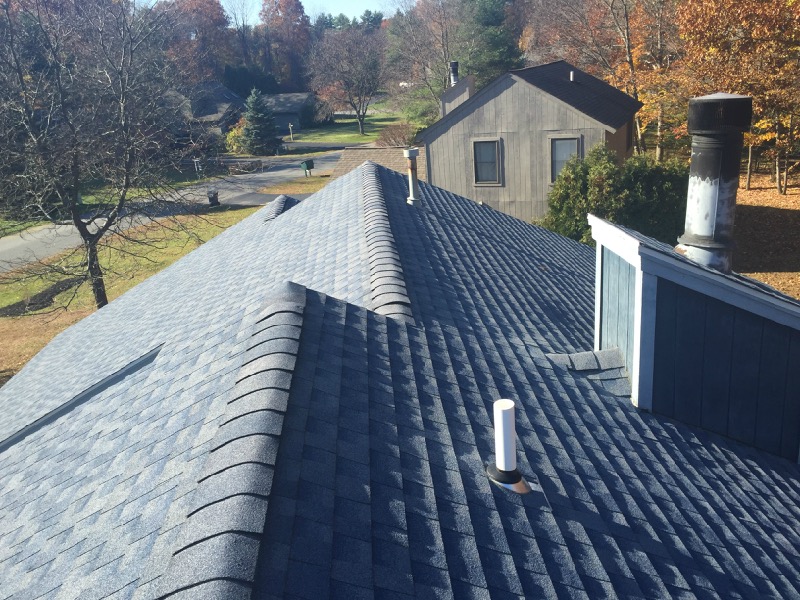 Why Homeowners Rate Us The Best Roofer in Jackson County
Our Crew Is Always On-Time and Punctual
We understand the value of your time and guarantee our crew will show up on time.
Our Highly Experienced Team
Our team members are licensed, certified, bonded, and insured to ensure quality craftsmanship and safe work practices.
We Provide 24/7 Emergency Service
When you're experiencing a roof emergency, call us, and we'll assist you in no time.
Our Team Has Great Communication
All of our work is done with precision and quality craftsmanship to ensure a lasting result.
Open valley metal needs to be checked for rust, which can lead to leaking or water intrusion if left unchecked. We will inspect your valley metal and take the necessary steps to repair any rust.
WHY WAIT? FINANCE YOUR NEXT PROJECT WITH SOME OF THE LOWEST RATES IN THE INDUSTRY. CALCULATE YOUR PAYMENTS AND CHOOSE THE PLAN THAT WORKS BEST FOR YOU.
Our Service Areas in Jackson County
Blue Springs
Buckner
Grain Valley
Grandview
Greenwood
Independence
Kansas City
Lake Lotawana
Lake Tapawingo
Lee's Summit
Levasy
Lone Jack
Oak Grove
Pleasant Hill
Raytown
Sugar Creek